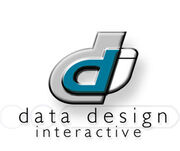 Data Design Interactive Ltd was a British video game developer and publisher notorious for their production of low-quality Wii games. Their software is widely accepted to be shovelware, and as such they have leaked into the Vinesauce community as a source of infamy. Many of their games have been featured on Vinny's Shovelware Showcase streams.
As of August 24, 2012, the company is out of business. [1]
Notable titles
Games in bold have been played by Vinny on-stream. All of these were released for the Nintendo Wii.
Ninjabread Man
Anubis II
Action Girlz Racing
Billy the Wizard: Rocket Broomstick Racing
Kawasaki Jet Ski
Myth Makers: Trixie in Toyland
Rock 'n' Roll Adventures
According to Wikipedia,[2] many of these Wii titles were ports of previously European-exclusive PlayStation 2 games.
See also
References
↑ [https://en.wikipedia.org/wiki/Data_Design_Interactive%7C Data Design Interactive's Wikipedia entry.
↑ [https://en.wikipedia.org/wiki/Shovelware#Shovelware_video_games%7C Shovelware entry on Wikipedia